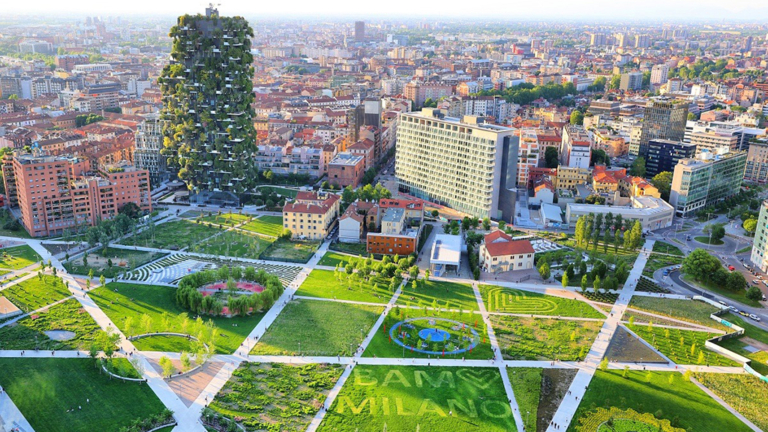 Fabiano Ventura among the guests of the second edition of "Dialogues for the Environment"
On Sunday 11 September, Fabiano Ventura will be among the guests at the second edition of "Dialoghi per l'ambiente", the initiative promoted by the Fondazione Riccardo Catella and conceived by BAM – Biblioteca degli Alberi Milano  with the Fondazione Corriere della Sera to reflect on the relationship between Man, the Ecosystem and the Environment.
After the great success of the first edition in 2021, with more than 1 million views, this year site-specific activities will be introduced: workshops for children to stimulate the attention of even the youngest and the active involvement of youth associations and university students in the creation of a constructive path of debate and confrontation to accompany the talks for the wider public. quest'anno saranno introdotte attività site-specific: laboratori per bambini per stimolare l'attenzione anche dei più piccoli e il coinvolgimento attivo di associazioni di giovani e studenti universitari nella realizzazione di un costruttivo percorso di dibattito e confronto che affianchi i talk per il pubblico più ampio.
Fabiano  will be the protagonist of two events on Sunday 11 September, where the main theme of the day will be extreme environments. Below is the programme:
10 am | BAM Workshop KIDS: Sulle tracce dei ghiacciai. . A playful-educational workshop for children aged 7 and up, to discover the importance of mountain ecosystems through an encounter with the photographer Fabiano Ventura: an imaginative journey among the glaciers that will take shape thanks to the photographs that Ventura will project and the dialogue with Martina Recchiuti, editor-in-chief of Internazionale Kids. Fabiano will tell the children about his incredible work, which combines photographic comparison and scientific research in order to make the effects of climate change tangible and raise awareness of the need to safeguard natural resources
BAM Talk: "BIANCO – zone polari e montagne: l'urgenza degli ambienti estremi" A moment of debate and discussion between Fabiano Ventura – President of the Macromicro Association and naturalist photographer, , Carlo Barbante  – Director of the Institute of Polar Sciences of the CNR, Professor at Ca' Foscari University in Venice, and Chiara Montanari  – Expedition Chief in Antarctica. The meeting is moderated by Massimo Sideri.
All "Dialogues for the Environment" events are live in the park and streamed on www.bam.milano.it e www.corriere.it
For information and bookings or to consult BAM's free cultural programme, visit bam.milano.it
Click here to download the flyer