Photography is the key instrument of our communication activities.
Macromicro was founded in 2009 with the aim of raising the awareness of the public, in particular new generations, to the topicality of environmental issues.
The professional experiences of the founders immediately led them to identify photography as the key tool of Macromicro's communication activities.
A universal, documentary and emotional language to reach a wide audience and translate the complexity of environmental issues that characterise our age into an accessible form.
In its fourteen years of existence, the association has forged partnerships with public and private institutions committed to environmental protection and communication.
partners of the association
Macromicro has collaborated with numerous research institutes and realised communication projects in important Italian and international locations.
We believe in the power of images as a tool for broad and inclusive communication, in science as a source of information, in the possibility of women and men to act individually and collectively to contribute to the changes needed for the challenges of the third millennium.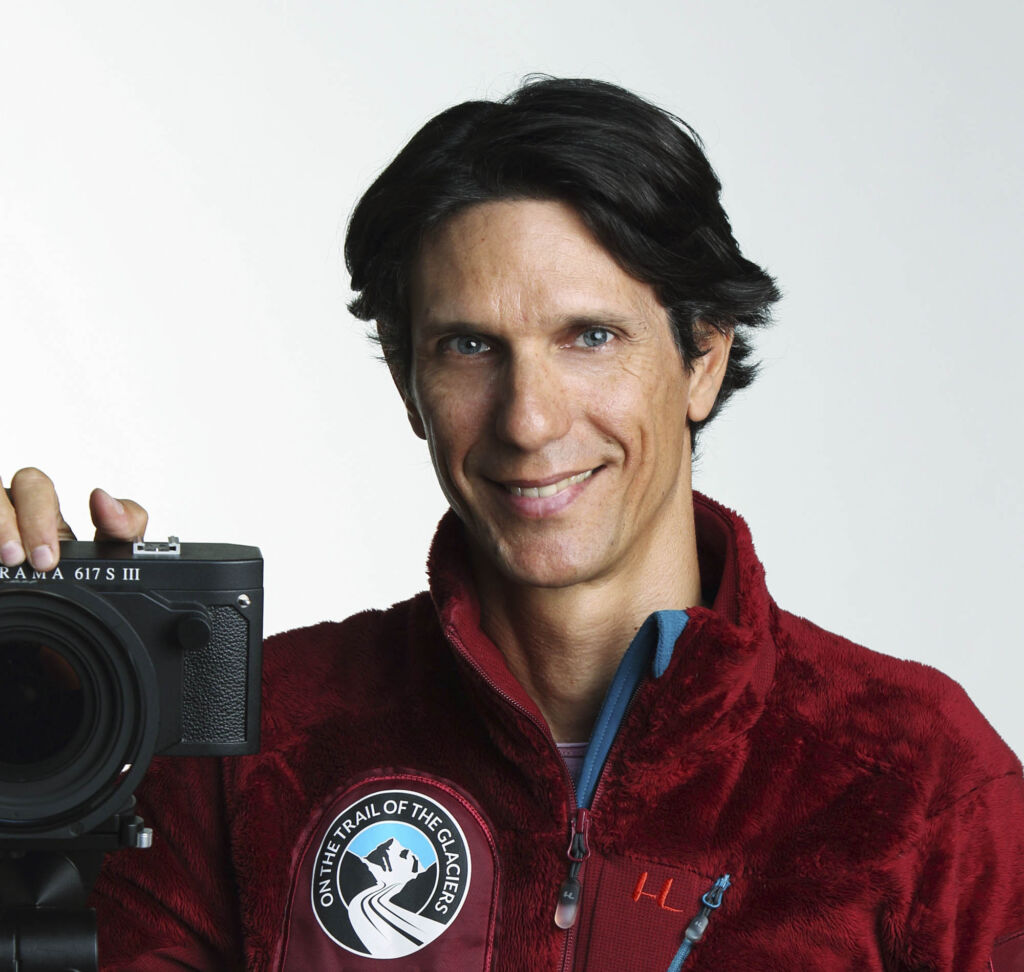 Fabiano Ventura is a landscape photographer specialising in environmental issues for over 20 years fabianoventura.com
Founder and president of the non-profit association Macromicro since 2009
Creator and director of the photographic-scientific project "On the Trail of the Glaciers" 2009-2021 sulletraccedeighiacciai.com
After having participated in numerous scientific, photographic and mountaineering expeditions to the most fascinating and remote places on Earth, since 2007 he has been involved in the project "On the Trails of the Glaciers".
His sensitivity towards the problem of climate change has led him to focus much of his activity on communicating the urgency of this phenomenon to the public. In collaboration with a team of researchers, filmmakers and communicators, he photographed the transformations of the largest mountain glaciers on the planet. He disseminates the results of his work through exhibitions, documentaries, conferences and educational programmes.
He exhibited his projects in numerous Italian and international venues, including the Triennale in Milan, the Klima Arena in Sinsheim, the Lumen Museum in Plan de Corones, the Pigorini Museum in Rome, the Messner Mountain Museum in Bolzano.
In 2020, he curated for the Italian Ministry of Foreign Affairs and International Cooperation the exhibition "Italian Routes - Mountains, Mountaineering, Climate Change", exhibited in numerous international venues (Museum of Fine Arts in Ho Chi Minh City, Museum of Ethnology in Hanoi, ICE in Seoul, Ben Gurion University in Tel Aviv, Zeughaus-Areal in Zurich, Ioseb Grishashwill​ Museum di Tblisi, Museum of Fine Arts di Tirana) and touring until 2024 in Europe and America.